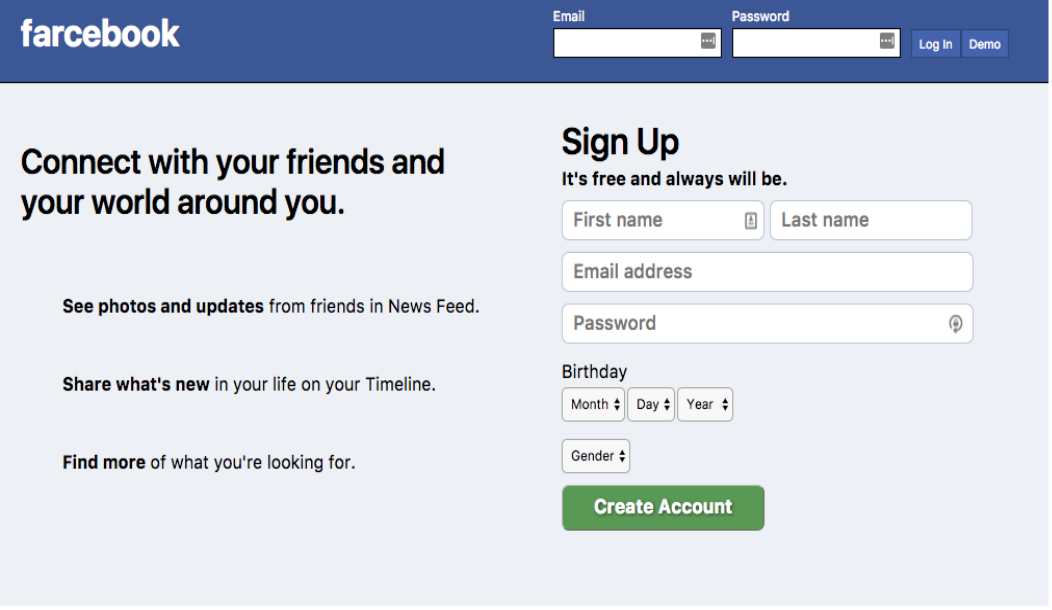 Farcebook
Social media platform inspired by Facebook, built with Rails and React/Redux.
Utilized Rails polymorphic associations to allow both posts and comments to be likable by users and generate notifications for each action.

Remotely stores image uploads in the cloud using Amazon Web Services S3 storage, increasing app scalability

Minimizes database calls on the backend through SQL query optimization.
Repo